It's not what you give them; it's what they take away that counts. – Mel Silberman, 1942-2010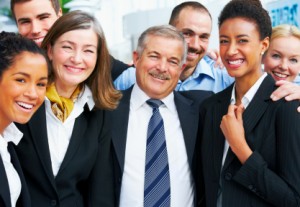 The effectiveness of conference learning continues to be on the minds of many in the association world.
Conferences are primarily learning events, and as such I think we can all agree participant learning needs to be the focus. A lot of the conversations I see on this topic revolve around conference organizers and session leaders, and rarely include those who attend these sessions. Instead of thinking only about getting session leaders to be more engaging, a shift in perception and focus to that of being a "learner advocate" would put both organizer and session leader into a learner-centered mindset. And that shift, while seemingly subtle, can have huge ramifications on what learners take away.
At the same time, attention needs to be paid to helping learners be more effective in their role – learn and apply.
Jeff Cobb devotes a section of his excellent book Leading the Learning Revolution to this topic, in which he comments about shifting power to the learners: Continue reading →
{ 0 comments }