Why the Learning Evangelist?
An evangelist is "one who passionately shares beliefs" – in our case, about the power of learning.
Learning is a journey, and you've just found your ideal navigator!
You're in the right place if you want to help your organization celebrate and build on what it does well. And it's the right place if you want to identify areas where your organization's learning offerings have become habitual or out of step with current effective practices in learning.
Kathi Edwards, CAE is president and owner of the Learning Evangelist, LLC, supporting, since 2003, for-profit and not-for-profit organizations in achieving learning excellence. This includes assessing learner needs and practices; identifying and implementing long- and short-term strategies; designing, developing, delivering, and evaluating learning opportunities; and coaching staff responsible for learning and development. Kathi is a recognized expert in building the knowledge and skills of subject-matter experts (SMEs) to transform them into facilitators of learning.
Let's have a conversation if you're seeking to:
Discover your audiences' learning habits, practices, and plans – the first step in truly meeting their needs
See how your current learning operations and activities stack up against effective and generally accepted practices
Shift the focus of your learning opportunities from information-centric to learner-centric
Craft quality learning opportunities that wow participants and provide the context they need to apply what they learn
Keep the emphasis on learning and learners while achieving your organization's goals
The work of managing your organization's learning opportunities is an exercise in learning itself: every "event" is a learning laboratory for the next one!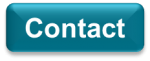 A passionate lifelong learner, Kathi Edwards is a staunch learner advocate serving clients as an independent consultant, writer, and facilitator. Ultimately, everything she does is focused on those who matter most: the learners. She has a long track record of evaluating and enhancing the management and execution of continuing and professional education programs in a number of organizations, resulting in more registrations, consistently higher evaluations, enthusiastic speakers, and greater value for learners.
Her favorite questions are "why?" and "what if…?" – and she'll pose them frequently when working with you, with a practiced eye that will get you thinking in new ways.
The background Kathi brings to your projects:
Working in-depth with multiple stakeholder groups to guide development and implementation of organizational learning strategy – asking the sometimes tough yet always insightful questions that get people thinking in new ways.
Designing and developing new learning opportunities – and overhauling existing ones – from concept to successful, highly rated execution using the principles and practices of brain-friendly adult learning.
More than a decade of closely examining a wide variety of assessment-based learning events as a qualified lead assessor for the ANSI National Accreditation Board's Certificate Accreditation Program (ANAB-CAP), based on E-2659, an American National Standard. Areas assessed include policies and procedures, management and financial systems, and the analysis, design, development, implementation, and evaluation of certificate programs that include post-course assessments.
Facilitating hundreds of face-to-face and virtual workshops, training programs, retreats and more – on a wide variety of learning-related topics – for clients, community organizations, and as a contract facilitator for the Association for Talent Development (ATD).
Before turning to consulting, Kathi spent 25 years working in 5 distinctly different trade and professional associations, in two different industries and three distinct professions. She led staff departments in professional development, convention and meeting planning, marketing, communications, and membership. The diversity of these experiences was the perfect training ground for the consulting work she does today with both corporate and not-for-profit organizations.
A few other things…
Certified Association Executive (CAE) since 1989
A lifetime of 'serial volunteering' in civic, community, and professional organizations, including multi-year stints on two section councils of ASAE: The Center for Association Leadership: Communications and Professional Development (one year as PD chair)
Avocational photographer, ardent book-a-holic, singer of 4-part barbershop harmony
Her favorite thing: going to where she's never been and doing what she's never done, whether the adventure is close to home or far away. Kathi's been hang-gliding at Kitty Hawk, singing with friends in an Irish pub (in Ireland!), horseback riding in Utah, meditating in a Buddhist temple, riding a mountain coaster in Maryland, floating in a bumboat on the Singapore River, hiking up a Scottish mountain, eating street food in Paris, and zip-lining in a Thai rain forest. Her next adventures await….