More about Learning Strategy Development
Undergoing a purposeful strategy development process results in a road map for choosing, implementing, and evaluating your learning endeavors. By articulating a learning strategy that fits into your organization's mission, values, and goals, planning and decision-making become simpler and it's easier to ensure learning offerings help your organization and its stakeholders succeed.
Major steps in our Learning Strategy Development process typically include:
Customized Stakeholder Learning Survey
Learning Systems Audit
Leadership and staff orientations
Learning competitor analysis
Facilitated stakeholder strategy retreat
Comprehensive outcomes report – your roadmap for next steps
Implementation guidance and/or execution
Depending on client need and circumstances, the process can also include identifying "quick wins" to implement as you're building strategy, a strategic gap analysis (where things are vs. where you want them to be), an analysis of your organization's capability and capacity to implement the defined strategy, an operations plan, and more.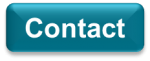 We'd be happy to discuss your strategy-building needs!